Why FXGlory ?
Fxglory gained a reputation as one of the most respected companies in the world of Forex market. It combines flexibility and ease-of-use with remarkable professionalism. What makes us outstanding among others is our cutting-edge trading tools, trustworthy trade execution, the highest leverage in the world, and high quality services. We provide our clients with an easy access to a safe and rich trading environment. Our financial transparency gives our clients and partners confidence that the company is well-managed and well-organized.
FXGlory Unique Advantage!
Leverage up to 1:3000
50% Bonus on each deposit
Fixed and low spreads
Free-of-charge remote VPS server
Swap-free (Islamic) accounts
Micro lot trading (0.01 lot)
Fast and easy deposit/withdrawal
24/7 Customer Support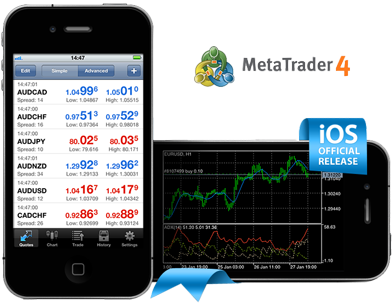 Start Forex Trading with FXGLORY
Investors always look forward to investment opportunities where they can gain profit. The Forex market is easily accessible to interested investors like you. With Fxglory it is easy to learn, trade, manipulate and earn money. We guide you to the most convenient and accessible way of trading in the world of Forex market.
Fxglory trading conditions are universal tools for funds management
We offer high-grade investment services aimed at deriving profit
Fxglory clients use the cutting-edge technologies in online trading
Register Now
Dear Clients, Please be informed that due to the celebration of Memory […]
Dear Clients, Please note that Due to the upcoming bank holidays on […]
Dear Clients, Please note that in connection with the celebration of Easter […]
Spread Table
Last Update : June 9, 2023, 4:29 pm

| Currency | Spread | Execution | Currency | Spread | Execution | Currency | Spread | Execution |
| --- | --- | --- | --- | --- | --- | --- | --- | --- |
| EURUSD | 2 Pips | Market / Instant | EURCHF | 3 Pips | Market / Instant | AUDCHF | 5 Pips | Market / Instant |
| GBPUSD | 3 Pips | Market / Instant | GBPCHF | 5 Pips | Market / Instant | AUDJPY | 5 Pips | Market / Instant |
| USDCHF | 3 Pips | Market / Instant | AUDCAD | 5 Pips | Market / Instant | AUDNZD | 7 Pips | Market / Instant |
| USDJPY | 3 Pips | Market / Instant | EURNZD | 8 Pips | Market / Instant | NZDUSD | 4 Pips | Market / Instant |
| USDCAD | 4 Pips | Market / Instant | EURCAD | 6 Pips | Market / Instant | GBPNZD | 14 Pips | Market / Instant |
| AUDUSD | 3 Pips | Market / Instant | NZDJPY | 4 Pips | Market / Instant | GOLDEURO | 80 Pips | Market / Instant |
| EURGBP | 2 Pips | Market / Instant | SILVER | 4 Pips | Market / Instant | NZDCHF | 7 Pips | Market / Instant |
| EURAUD | 4 Pips | Market / Instant | GOLD | 50 Pips | Market / Instant | NZDCAD | 7 Pips | Market / Instant |